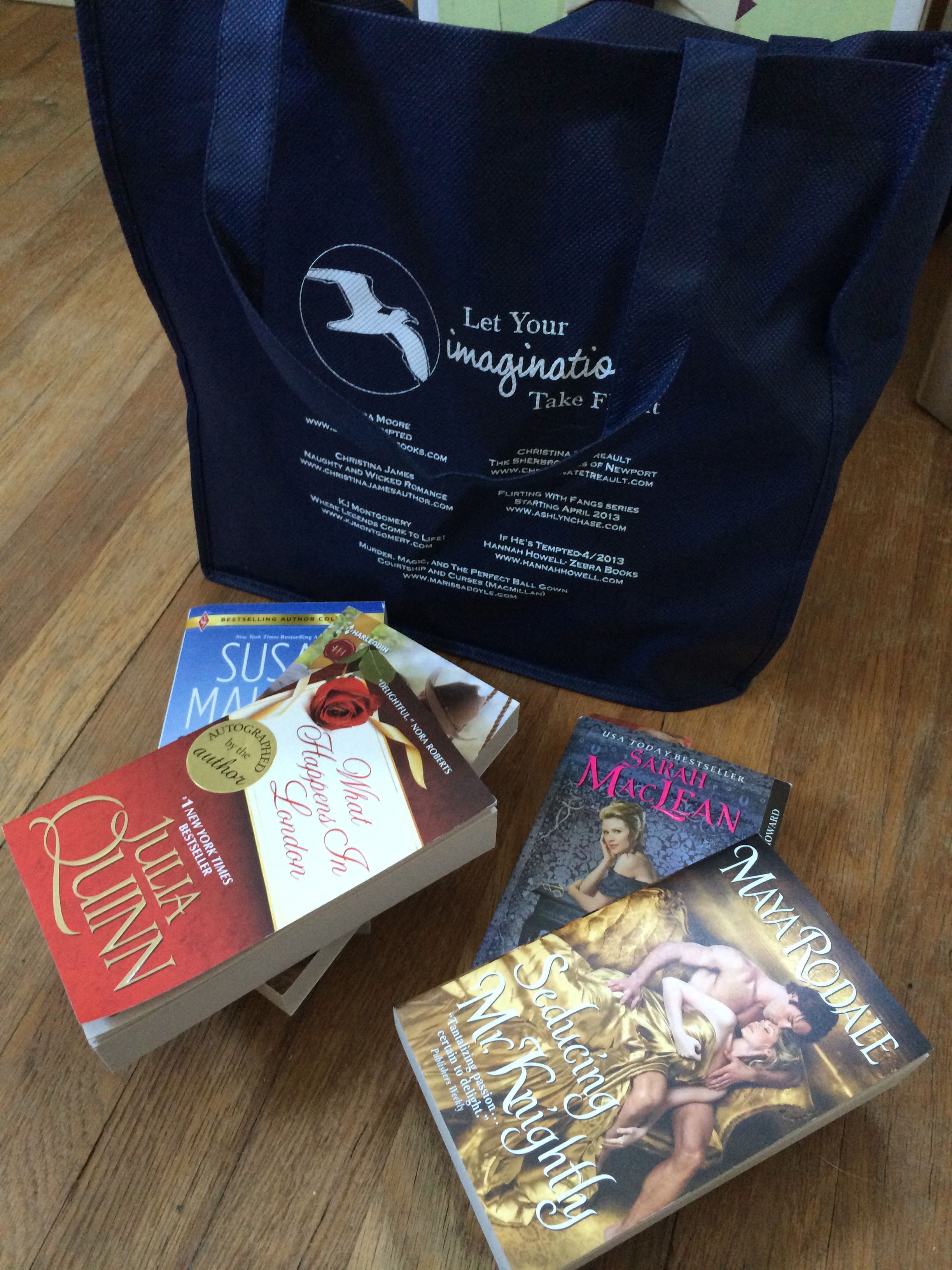 Every writer's conference is wonderful in one awesome way: they give you books, lots of books, and all of them free. As a result, I have way too many books—including some I've already read. Thus, a contest. Here's the conference bag from the New England Chapter-RWA conference this past April, along with the signed Julia Quinn novel I snagged there (which I didn't need, because I'd already read What Happens in London, but it's so good I thought I would get an extra and share). And because it's fall, the time of pumpkin pie and cookies and favorite sweaters, I threw in two other books I picked up over the summer: Sarah MacLean's One Good Earl Deserves a Lover (also signed!) and Maya Rodale's Seducing Mr. Knightly (not signed, but so charming and romantic). Not only do I need the closet space, I just hate the thought of all these good books languishing when they could be spreading joy.

The Question: what's your favorite comfort read? If you don't have a particular favorite, what book are you most looking forward to in the next few months?
Only one entry per person, please.
No purchase necessary.
The winners will be chosen at random from all correct entries.
The winners must verify mailing address after being chosen, to prevent prizes being returned.
Entries must be received by midnight, October 31, 2012.